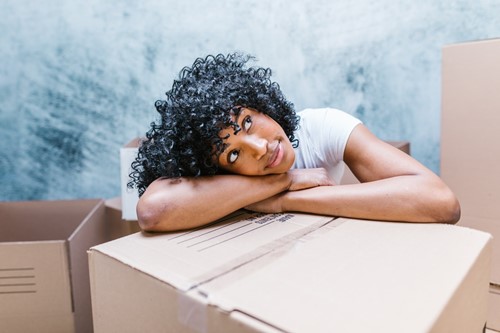 Unpacking after a move can be almost as overwhelming as packing. Once all of your belongings have been safely delivered to your new home, the challenge becomes opening up all the boxes and putting things back in their place. Unfortunately, this can make important items difficult to access. To avoid this issue, pack an essentials box to keep with you and load last to make sure you have everything you need.
Here's what to pack in your "essentials" box:
Change of Clothes
Have a change of clothes available for when you wake up on your first morning in your new house. You can also change clothes during moving day to get an instant energy boost and feeling of refreshment. Moving days are long, but you can make them feel shorter by breaking them up with a quick change.
Toiletries & Medications
Begin with the most important household toiletries, like toilet paper and hand soap. Then, make sure you pack essentials that are specific to you. This could include your toothbrush, hairbrush, skincare products, cosmetics and shampoo. You should also be certain to add any over-the-counter medicines you may need just in case of a headache or a bit of heartburn while moving. Prescription medications should also be in your essentials box, especially if you need to take them daily.
A Set of Silverware & Dishes
You might not be doing much cooking your first night in your new kitchen, but you will still need tools to eat with. Even if you pick up takeout or order a pizza, have a few basics, like plates and silverware, available. While you could opt for disposable paper plates and plastic utensils, including a few of your own in an essentials box will prevent waste and make you feel more at home.
Portable Devices & Chargers
Don't forget to include any charging cables or other accessories for your various devices. You'll save time and frustration digging for your phone charger when the battery is low and also give more opportunity to prepare for leisure, like watching a movie on a tablet. Packing portable devices in an essentials box also guarantees you know where they are and can keep track of them compared to when packing them among less valuable essentials.
If you're having trouble coming up with ideas for an essentials box, it might help to think about it as if you were packing an overnight bag. Bring what you would want to have available immediately in the short term while you gradually settle into your new space.